In 1998 Ted Turner did a self audit. He must have walked away from that self appraisal a pretty happy man. He was worth 3.2 billion dollars. And instead of trying to figure out ways to make even more money, he settled on one way to give quite a lot away.
How much money is quite a lot of money, you ask?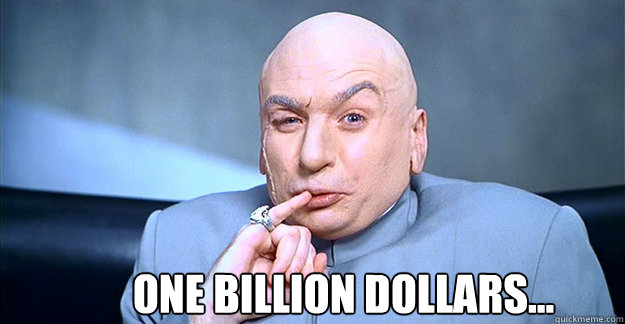 That's right. My Uncle Ted (Turner who, by the way, is not my uncle) decided to give away 1 billion dollars. Not all at once, but in 100 million dollar chunks once a year for 10 years.
And what would this money be used for? The creation of the UN Foundation, a non-profit organization designed to help support and fund many of the missions important to the United Nations.
Here's a quick list of some of the issues the UN Foundation focuses on:
Climate change
Energy sustainability
Child health
Sustainable development
Technology
Women's equality
Population management
Support of the United Nations
So this is all well and good. Great, even. But why am I blogging about the UN Foundation today? Because Merchbro had the pleasure of printing some official UN Foundation custom t-shirts. And in our estimation they came out looking volcanic-fire-flames fantastic.
It was an honor and a pleasure working with the UN Foundation on this project. Thanks for the opportunity, guys and gals!
Follow us! Merchbro